Good news for home sellers on Vancouver Island. Currently, the market is seeing high consumer demand and a shortage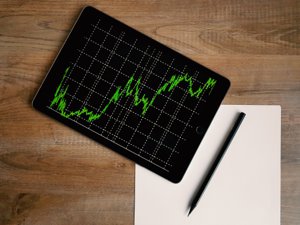 of homes for sale. Citing the latest Vancouver Island Real Estate Board (VIREB) report released August 1, 2017, single-family home sales are down slightly from this time last year, 558 this year versus 605 in 2016. June saw marginally decreased sales of 618 homes. Even with this slight decrease in home sales, the shortage of new single-family homes being built means supply is down and homes are selling in short order and at higher prices.
"The supply of homes for sale in the province has dropped to its lowest level in over a decade," reports the British Columbia Real Estate Association (BCREA). With so many families looking to buy and settle in the area, this gives rise to multiple offers being made on a single home.
2017 VIREB President-Elect, Don McClintock, attests that the past several months have proven to be a sellers' market on Vancouver Island. He said, "consumer demand is high, and buyers are snapping up well-priced properties quickly once they hit the market." Additionally, he stated, "multiple offers are commonplace, which is frustrating for buyers and their agents. In fact, we're now seeing multiple offers on condominiums and townhouses, which is virtually unprecedented for the VIREB area."
As of July 2017, new benchmark prices have been set across the board for the VIREB area, with single-family homes rising to a median of $457,100, 20 percent higher than in 2016. Apartment homes and townhouses saw 29-43 percent higher pricing in July 2017.
Here is a breakdown of benchmark pricing for single-family homes per area. Nanaimo saw a 19 percent increase to $490,500. Port Alberni also saw the same percentage increase, hitting $250,000. Campbell River was up by 20 percent, hitting $361,800, while Comox Valley hit a benchmark price of $453,300, 23 percent higher than the previous year. Duncan reported an 18 percent increase, sitting at $407,700, and the Parksville-Qualicum area shows a 14 percent increase from $500,000 to $506,700.
In advising new home buyers, McClintock stated, "when you find a property you like, you need to act quickly, so make sure your financing is pre-approved. And, since many homes are selling above list price, you should decide beforehand on the price you're willing to pay." He added, "connecting with a local REALTOR is especially crucial in a competitive housing market."